US
What regular swimming does for the body and mind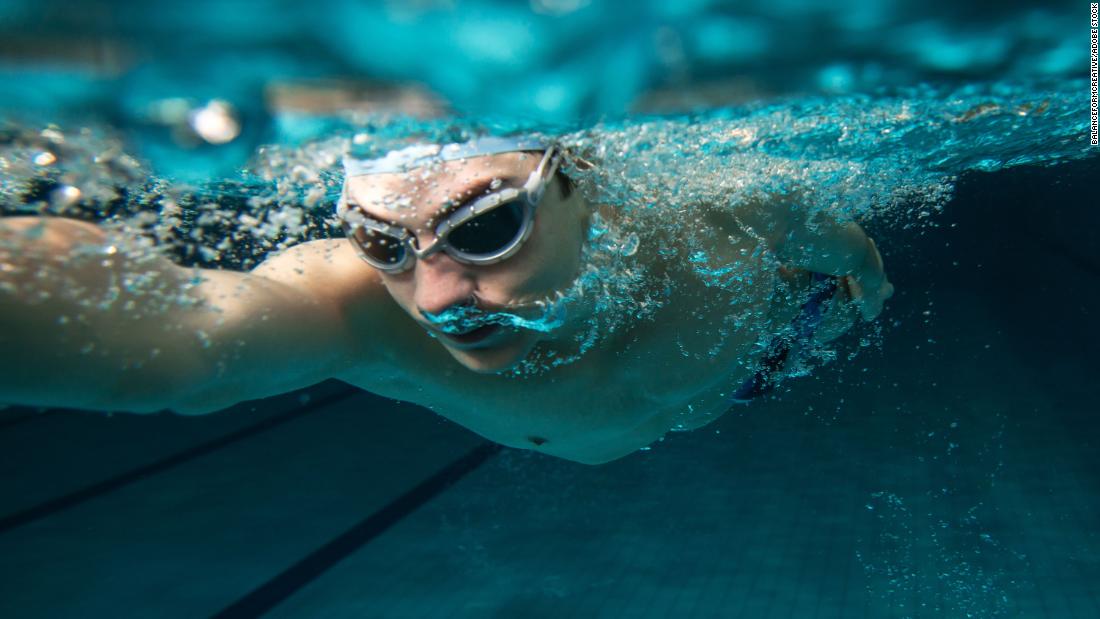 My first thought as I dove under the surface of the water was that I felt a little more buoyant than usual, likely due to the added pounds brought on by quarantine. But as I continued to glide through the water, my initial concern about weight gain was replaced by a feeling of catharsis, as though the water were cleansing me of the stress that had accumulated during the coronavirus pandemic. Stroke after stroke, I could feel my mood lifting, my mind clearing and my body loosening.
Thirty minutes later, I got out of the pool feeling confident and level-headed, ready to begin the first of four night shifts in the intensive care unit. I usually dread the first of these night shifts, but somehow the task seemed more manageable than usual. "Whatever happens tonight, happens," I told myself encouragingly. "No matter what, there will always be tomorrow."
My improved mood was in no doubt related to my recent dip in the pool. Like all types of physical activity, swimming can improve your mood by stimulating the production of
endorphins
— natural opioids produced in the brain — as well as other neurotransmitters such as dopamine and serotonin.
But the benefits of taking a swim go far beyond a momentary lift in spirits — especially right now.
Changing your mind
As we all emerge from isolation, experts say attending to our mental health needs to be a top priority.
"Although this is a difficult time in our nation's history, I remain steadfast in encouraging Americans to use healthy mechanisms to cope," he added.
Defying evolution
"To what extent these added pounds come from diet, (lack of) exercise or stress is difficult to unravel, but well documented declines in physical activity are clearly one cause," Lieberman added.
As with all forms of aerobic exercise, swimming is also a great way to strengthen muscles and burn fat. But swimming comes with one additional benefit: Human swimmers typically spend about seven times as much energy to move a given distance compared to running.
This is because humans did not necessarily evolve to be expert swimmers, according to Lieberman. The fastest human swimmers can only attain speeds of about 4.5 miles per hour — the speed at which most people switch from a fast walk to a slow run.
While this aspect of swimming may be frustrating for new swimmers, when it comes to losing weight, it may not be a bad thing.
"You have only to watch a seal or a beaver swim to realize that compared to mammals adapted for swimming, even the best human swimmers perform poorly," Lieberman added. "The good news is that this inefficiency makes swimming a very effective exercise for burning calories."
But if you have limited access to a pool or large body of water, or feel like you can't swim for very long, don't worry: What is most important is that you stay active this summer and choose an activity that you enjoy doing, according to Lieberman.
"If you struggle to exercise, remember that even a little exercise provides enormous benefits for both physical and mental health. You don't have to run a marathon or swim the English Channel," Lieberman said. "And if you don't like to exercise, find a way to make it enjoyable. For most people, that means making it social. Exercising with friends will help you find the motivation to show up and keep going."
Dr. Mark Lieber is an internal medicine resident physician at Johns Hopkins Bayview Medical Center in Baltimore and was the 2017-2018 Stanford-CNN Global Health and Media Fellow. He plans to focus his medical career on HIV and LGBTQ primary care.
Source link