US
These routine shots already are required in schools, as more states ban Covid-19 vaccine requirements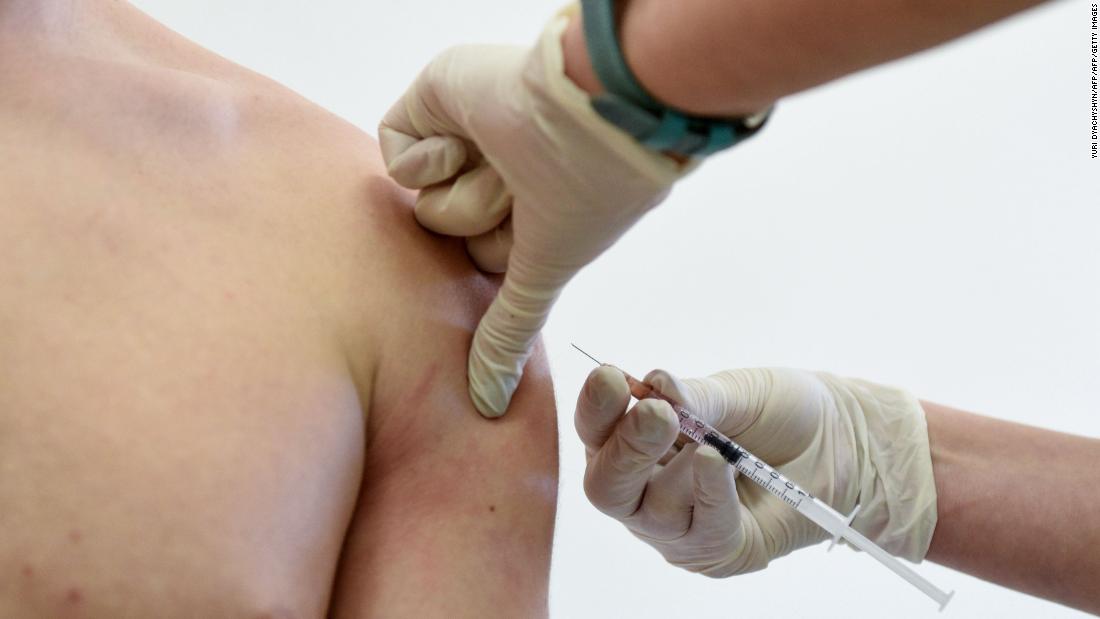 But the singling out of coronavirus vaccines seems to be "obviously occurring in a broader social and political context around Covid-19 and the extreme politicization of the disease and vaccines," Moss said. In addition, children are returning to school this year amid the spread of misinformation about coronavirus vaccines.
"I think another factor here is at least a perception that Covid-19 is not a severe disease in children — and there's no doubt that the risk of severe disease is much lower in children. But it's not zero, and many children have been hospitalized with Covid-19," Moss said. "That's in contrast to the other vaccines, which are really for childhood infectious diseases."
US Centers for Disease Control and Prevention Director Dr. Rochelle Walensky pushed back on the framing that Covid-19 didn't severely impact children in a Senate hearing on Tuesday,
"One thing I just want to note with the children is I think we fall into this flawed thinking of saying that only 400 of these 600,000 deaths from Covid-19 have been in children," she said. "Children are not supposed to die."
The vaccines already required in schools
While all 50 states have laws requiring specific vaccines for students, there are also exemptions.
There are also differences by states when it comes to coronavirus vaccine mandates in schools. In the US, people 12 and older can get a Covid-19 vaccine, but it is not yet authorized for younger children.
Moss described these laws as "tension between public health and individual liberties."
"In many cases, including school vaccination mandates, we say the state has the right to sacrifice some individual liberties for the good of the public, and we do that in many ways — indoor smoking restrictions, wearing seatbelts — there are many, many examples where we do this, but the vaccine is just a particularly contentious one," Moss said. "So, I see the prohibition of even asking for documentation as a misguided attempt to preserve individual liberties, but at a tradeoff for public health."
The laws take different approaches, but the result is that some schools can't require coronavirus vaccines, or in some cases, proof of vaccination. For some states, that's the case even as schools still expect students to arrive with other recommended childhood vaccinations, including those against measles, whooping cough, polio and chickenpox.
Alabama's law, for instance, states that "institutions of education may continue to require a student to prove vaccination status as a condition of attendance only for the specific vaccines that were already required by the institution as of January 1, 2021" — which would not include coronavirus vaccines.
There's also the issue of authorization versus full approval.
In Ohio, the law states that a public school or state institution of higher education shall not "require an individual to receive a vaccine for which the United States Food and Drug Administration has not granted full approval" — and that includes coronavirus vaccines.
"Now the clinical trials for the EUA were robust. Among the children 12 and above obviously there were not significant side effects and it was safe for children to get this vaccine," she added. "But it is in a different approval phase than all these other vaccines that are currently mandated, so that is a distinction."
Currently, three coronavirus vaccines are authorized for emergency use in the United States: two doses of Pfizer/BioNTech for ages 12 and older, two doses of Moderna for ages 18 and older and the one-dose Johnson & Johnson for 18 and older.
Pfizer/BioNTech and Moderna have begun their applications to receive full FDA approval, and Johnson & Johnson has said it intends to file for licensure.
But that might be enough to move many Americans. "I don't think just the FDA approval alone is going to be enough for some," Tewarson said.
"For some school districts, they might make a different decision depending on what's happened within your state and community — but for others, I think there's still going to be the concern that we still don't have years of experience with this vaccine and so you cannot require students to get vaccinated," she said. "What we will have to see is what happens if we start seeing — and I hope this is not the case — surges of Covid-19 in schools and communities."
The history of vaccine requirements in schools
In US history, schools developed vaccine requirements in response to seeing outbreaks of infectious and devastating diseases among children, which then could spread from schools to surrounding communities.
"There's a long history of mandatory vaccination requirements for school children in the United States. It actually goes way back to the early and mid 19th century with smallpox vaccination," Moss said. "And the history of mandatory vaccination is paralleled by the same history of anti-vaxxers and people against these mandatory requirements."
"In the 1970s schools were a major site of measles transmissions, and the data showed that states with school immunization laws had rates of measles 40% to 50% lower than those without the laws — and so school vaccine statutes were broadened in the 70s and more strictly enforced," Tewarson said. "So there were vaccine mandates before the 70s but there was a renewed focus when measles outbreaks happened and people saw the difference when there was higher vaccination rates versus not."
Source link