US
Someone spent $28 million for a seat on the Bezos space flight and now they're bailing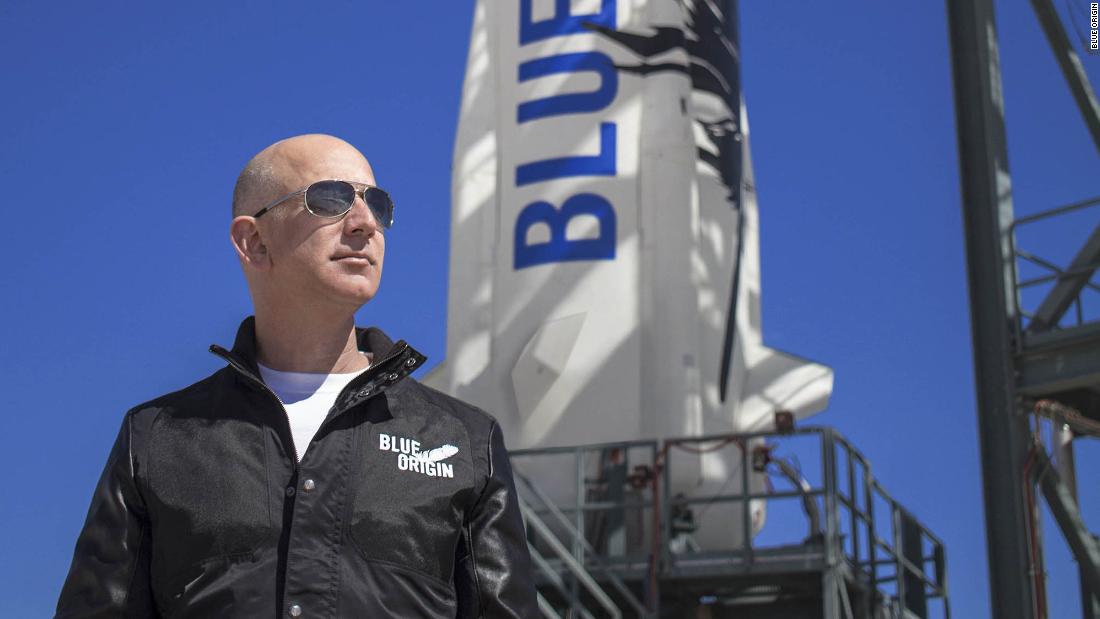 We've got yet another mega-billionaire's private space mission to look forward to next week, and already there's some pre-flight drama.
The passengers on Jeff Bezos' Blue Origin trip were set to include Jeff himself, his brother, an 82-year-old pilot named Wally Funk, and an anonymous bidder who put up $28 million for a seat.
But that mystery cadet is backing out last-minute, Blue Origin said, because of "scheduling conflicts." (OK, really though? You couldn't clear the deck for one day to go to space? We're not buying it.)
THE FOURTH PASSENGER
Blue Origin wouldn't disclose what Daemen paid for the seat. But a person familiar with the matter said the ride was purchased for him by his father, Joes Daemen, CEO of investment firm Somerset Capital Partners. (You'll probably want to leave that part out of the story, Oli.)
NUMBER OF THE DAY
9%
HAZARDOUS MATERIALS
It's peak beach season, so maybe you just spent 20 bucks on some fancy-looking sunblock at the pharmacy. You don't want to skimp on something as important as sunscreen — after all you're protecting your body from cancer-causing UV light and if you splurge on the good stuff you'll probably want to use it more and thereby become one of those people with their lives super together, someone who eats salads and always does their dishes right away and has extra sunscreen in their bag in case anyone forgets to bring some …
Anyway, yeah, just go ahead and toss those sunscreens out — it turns out the cancer risk was in the bottles all along.
The labels to look for: Neutrogena Beach Defense, Neutrogena Cool Dry Sport, Neutrogena Invisible Daily, Neutrogena Ultra Sheer and Aveeno Protect + Refresh.
QUOTE OF THE DAY
"We know Clippy can be polarizing."
Claire Anderson, Microsoft art director, known internally as an emoji-ologist
WHAT ELSE IS GOING ON
Source link