US
Opinion: What the Texas Democrat walkout could mean for Biden and the filibuster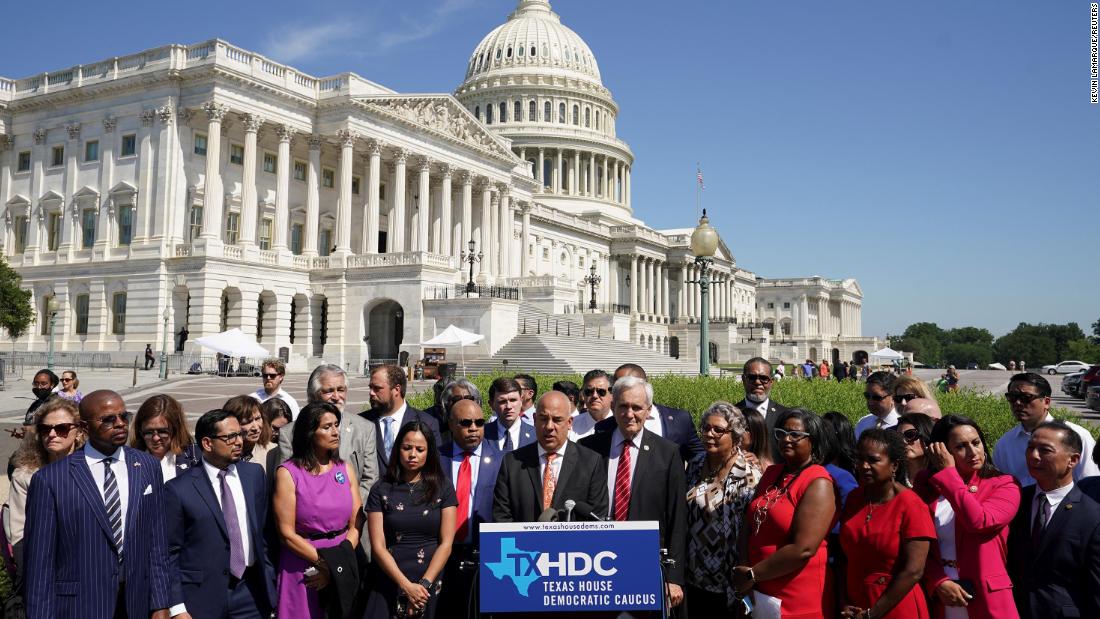 Compromise does not appear to be an option.
This is not only a critical moment for Texan Democrats, but also for President Joe Biden. His
speech
in Philadelphia on Tuesday was his first broad confrontation of conservative attempts to change voting laws at the state level. But Biden was also pushing new federal voting rights legislation, a move that can make his presidency appear weakened if he fails, and his best odds of success may come from supporting a change or an end to the Senate filibuster rules.
If the President refuses to make changes to the filibuster to pass voting rights and infrastructure, the chances of enthusiastic Democratic support in the midterms and during 2024 will likely be reduced. Facilitating monumental laws will place him in the pantheon of leaders who have had historic influence on the direction of the country. Believing they could influence the President and Congress to make critical decisions to pass voting rights laws is what prompted Texas Democrats to risk their reputations by leaving their legislative posts and traveling to Washington.
But will it change votes in Congress?
Biden may have forced himself into a corner.
The Texas Democrats made a move to force the President into a position that requires him to confront the filibuster. Such a moment was coming, inevitably, but the recent drama in Texas appears to be enhancing the issue. If Republicans end up passing laws in one of the largest states to make voting more challenging, they will certainly be emboldened to attempt the same elsewhere.
It's no surprise, then, that Democrats want to avoid that outcome. But their diversionary tactics come with great risks.
If that happens, the Democrats will lose this political stalemate.
This time, there is more at stake, as restrictive voting laws in Texas could spur similar legislation in other states. And if walking out on their state obligations changes the political dynamics and blocks the passage of these measures, Democrats will be happy to be considered petulant politicians.
Who cares what they call you when you win?
Source link