US
Analysis: How red states are overriding their blue cities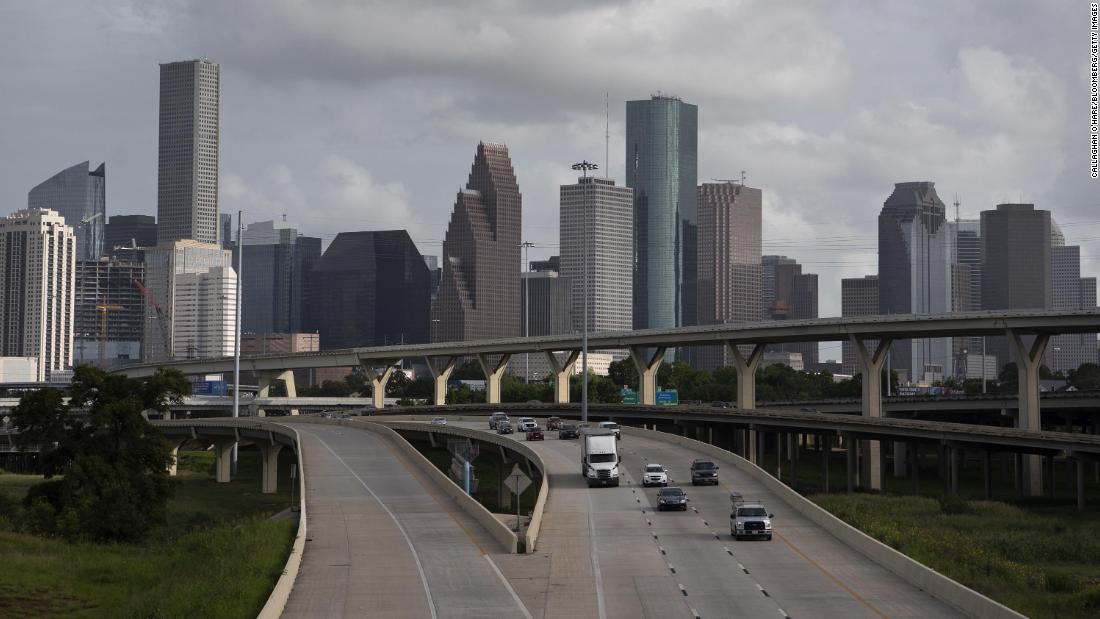 From Key West, Florida, to Bozeman, Montana, from Atlanta to Houston, local communities predominantly governed by Democrats have seen more of their policy decisions overridden by Republican legislatures and governors.
"The level of preemption is only growing," says Brooks Rainwater, director of the Center for City Solutions at the National League of Cities. "We are just seeing this happen all throughout the country."
And in that effort, there now appears to be virtually no area of local policy exempt from the intensifying instinct among red state legislators and governors to intervene.
"What you don't see is any sense of constraint," says Richard Briffault, a Columbia University Law School professor who studies local preemption. "What's so striking now is as soon as an issue gets hot it gets translated into this debate."
And while Democratic-controlled states have occasionally preempted decisions by local governments, he added, "the preponderance of … preemptive actions and proposals have been advanced by Republican-dominated state governments, embrace conservative economic and social causes, and … are designed to block — relatively progressive regulatory actions adopted by activist cities and counties."
Intensified pushback in 2021
"We saw states really push back at giving local authorities the capacity to run their communities the way they saw fit," says Rainwater.
Adler, Rainwater and others say the votes to constrain how local governments set their own budget priorities represents a new level of interference from state governments.
"To actually dig into a budget of a locality and to say this area can have spending on it vs. another area, that to me feels very new," Rainwater says.
"We have the fastest-growing micropolitan community, which is under 50,000, in the country," Bozeman Mayor Cyndy Andrus said in an interview. "But when you don't have places for people to live, people that, for example, could make $90,000 or $100,000 but can't afford to buy a house here, that is a problem. And when you have the legislature taking away your tool, like inclusionary zoning … that has huge economic impact. People can't afford to live here, even though the jobs are here for them."
"In the eastern part of the state … it's hard for them to understand why we want some of the things we want in Bozeman because we are growing so quickly," Andrus says. "They don't necessarily have those problems. If you take away inclusionary zoning, in the eastern part of the state they are not seeing that as a huge issue."
(The job of Bozeman's mayor is "a nonpartisan office," she says. "I would say that I lean more on the progressive end because I think that represents the city of Bozeman itself.")
Battling over the purse strings
"They don't want to fund it, so they push the responsibility to other units of government, but then they tie their hands," he says. Adler, the Austin mayor, likewise says the state has "capped property tax increases at a level that is lower than the increase of our cost drivers due to inflation and salary increases. We're not able to maintain existing programs."
Overturning local regulations on business interests has been a consistent theme in the past decade's wave of preemption. More novel, Briffault notes, is that the impulse for GOP-run states to overturn decisions by Democratic localities has spread to so many issues.
"You don't see it in every state, but in the states that want to do it, in a state like Florida, they seem to be willing to preempt almost everything," he says.
"They know that the urban areas are predictably blue, so they are targeting just those areas," says Ellis.
Broadening divide between red and blue
Simultaneously, Republicans have consolidated their hold over small-town and rural America; beyond the largest 100, Trump in 2020 again won about 2,550 of the nation's remaining 3,000 counties, according to the tally by the Brookings Institution's Metropolitan Policy Program.
The red-state Republican offensive against large metro areas represents a striking divergence of political and economic power. Even as Republicans are using their dominance of rural areas to extend their political leverage over big metro areas, those larger places are becoming more dominant in their states' economies. In Texas, for instance, the four largest metro areas accounted for about three-fourths of the jobs the state has generated over the past decade, says Steven Pedigo, director of the LBJ Urban Lab at the University of Texas at Austin.
In virtually all of the states experiencing widespread preemption, metro areas are driving most of the statewide increase not only in jobs, but also in population. Yet it's likely that their influence will be blunted well into the 2020s because the Republican control of redistricting in these states will allow them to "slice and dice" metro populations, as Pedigo puts it, into state legislative (and congressional) districts dominated by conservative rural areas.
That prospect suggests the offensive by Republican state governments against Democratic local governments is unlikely to slow unless Democrats can break through to win more governorships in states that now lean toward the GOP, particularly across the Sun Belt states where preemption has been most intense.
"I don't think cities have found an effective way to fight back politically except by having the Democratic coalition do better at the state level," Briffault says. "You have to elect governors who would veto some of these things."
Source link