US
Analysis: Everything is getting more expensive. Is it time to worry?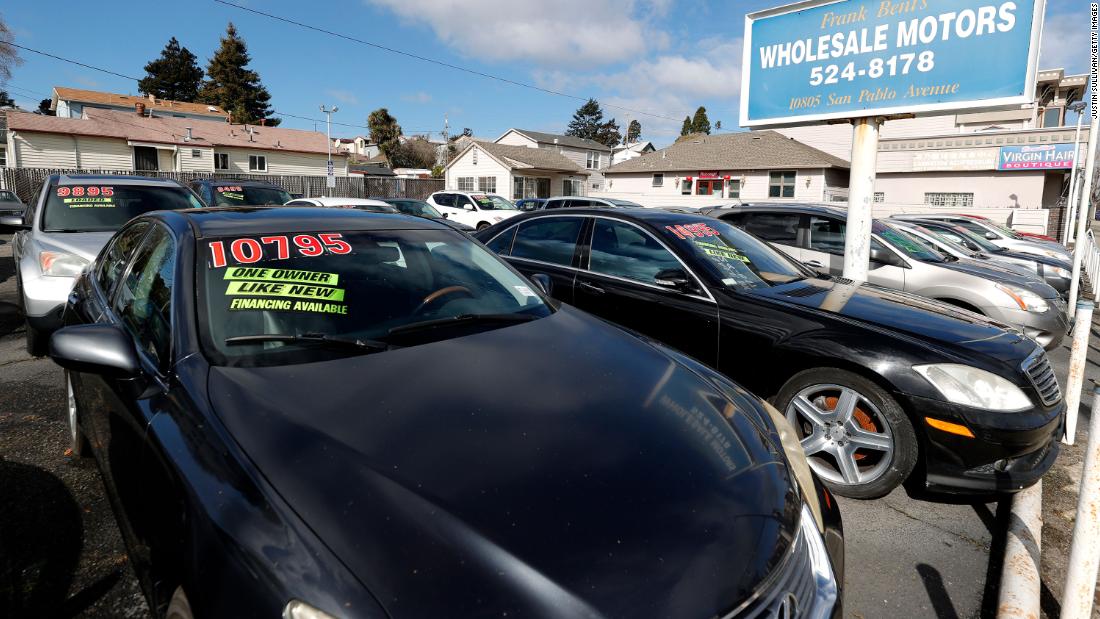 Everything seems more expensive.
Gas prices are leading the way, up more than 45% compared to a year ago.
But there's an important asterisk there. Gas prices are often relatively volatile and a year ago, they were were extremely low.
Car prices are being driven up by strong consumer demand for cars, along with a limited supply due to a shortage of computer chips needed to build the cars. Rental car companies, a key seller of used cars, already sold off much of their fleet of cars last year to raise cash during the pandemic and now don't have enough cars to rent.
People emerging from the pandemic and spending money they saved or money they're getting from the government is central to all of this. But Isidore writes that there is a serious question about whether this price bubble will be permanent:
Although prolonged inflation can be a cause for concern, there's reason to believe that this recent rise in prices — although pronounced — will be temporary. Inflation is soaring in part because prices are returning to normal levels after the economy fell into a recession. That makes year-over-year comparisons seem electric, showing up as big increases.
People are traveling. His example is the travel sector, where prices are up, but not compared to pre-pandemic.
Airfares are up 24.6% over the last 12 months, while hotel and motel prices rose 15.1%. But both are still below where they stood in June of 2019, ahead of the pandemic.
Isidore talks to economists who think this is a post-Covid binge of demand and that supply will return to normal as production and supply chains return to normal.
He also talks to economists who think higher prices are here to stay. Labor shortages now have led businesses to offer higher wages, for instance. They won't likely start cutting wages in a few months. Some of this is permanent (and good for workers making more money!).
Argument: This too shall pass. The Federal Reserve acknowledges the inflation, but isn't going to do anything about it any time soon, according to Federal Reserve chair Jerome Powell, who testified on Capitol Hill Wednesday.
Inflation, Powell said in remarks to the House Financial Services Committee, "has increased notably and will likely remain elevated in coming months before moderating."
The bottlenecks partially responsible for inflation should clear out and there are other elements of the economy — the job market — that need further rebounding.
Inflation is now a political weapon. But the fear of inflation is not solely an economic debate. Republicans have used inflation and particularly gas prices to argue against additional government spending by the Biden administration.
Democrats view their effort to remake the country's infrastructure with a $3.5 trillion investment for a more just and eco-friendly world as a sound investment. Republicans, generally, disagree, and they'll use inflation to fight spending.
Inflation today vs. inflation in the 1980s. I asked Isidore, who pays a lot of attention to inflation, about McConnell's comparison and he offered some important context:
There's no doubt that cash directly to Americans, like the additional $1,600 Biden passed earlier this year or the new child credit, puts more money out there to spend. More spending creates more more demand and with supply not significantly greater, more demand means higher prices.
Higher wages to attract workers will do the same thing.
But we're a long, long way from 1980. One difference — a much larger percentage of the work force had union contracts that had cost of living adjustments or COLA built in back then, so higher inflation meant higher wages, meant higher inflation. That's what's known as inflationary spiral.
There was also far less competition from overseas goods. So wages could go crazy. I'm old enough to remember those days. To paraphrase Lloyd Bentsen: I know 1980s inflation. 1980s inflation was no friend of mine. This is not 1980s inflation.
The rate of inflation for all of 1980 was 13.5%, while in 1981, since McConnell brought it up, it was 10.3% for all goods, throughout the whole year. And there was no black swan, once-in-a-century event distorting the year-over-year comparisons.
Today, while the 12-month change in June was up to 5.4%, the annual rate of increase over the course of the first half of the year was only 3.4%. It's a lot worse than it was pre-pandemic. But not double-digit crazy with exceptions in a few categories.
There are also Democratic critics of Biden's policies. Notably, Larry Summers, President Bill Clinton's former Treasury secretary who was left out of Biden's administration, who has raised the alarm about inflation partially caused by government spending for months.
Summers met Tuesday with Biden aides at the White House. Perhaps they were trying to get him to stop raising the alarm about inflation while they push fellow Democrats to agree to new government spending.
High prices, meanwhile, will be something for everyone to watch and pay.
Source link